What did 2020 look like for you?
Every year, like you, I sit down and review the previous year.
What did I accomplish? What value did I add for my clients and students?
What could I have done better?
What did I learn?
What can I improve?
And, most importantly, what do I want the next year to look like?
The end of 2020 was quiet, you know, given the global pandemic, Covid-19 cases surging throughout California, it was easier to stay home and stay safe.
So that's what I did. Which gave me time to update my home office, organize my house, and plan for 2021.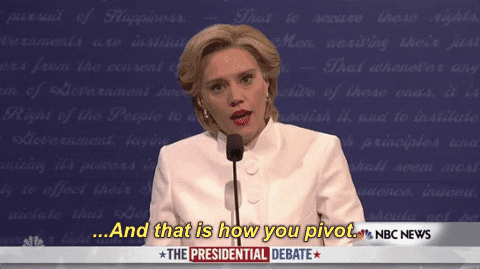 It was humbling knowing I'd be spending the holidays alone. To balance my mind, I surrounded myself with things that made me happy and used the time to fully take control of my space. Everything is now organized, orderly, and my rowing machine got a few extra workouts. I even used the time to test out a few new cannabis and CBD products. It also meant I was taking my dog for a lot of walks.
Confession: More than once I started talking to people while walking my dog, only to turn it into a mini stand-up comedy routine. Because apparently, I miss people.
Feel free to cue the violin.
But this time gave me the opportunity to consider my goals, and create my plans for 2021. Because none of us wants a repeat of 2020. And of course, I used the time to work through what three words I wanted to pick for 2021.
What is this Whole "3 Words" Thing?
Every year, instead of making resolutions, I pick three words to guide my year. Inspired by Chris Brogan, I have been using three words to guide my year since 2014. Each year I get better at it. The idea is deceptively simple. You select three words that become your compass throughout the year. They become my mantra and guide for how I want to live my life that year.
"Choose 3 words (not 1, not 4) that will help guide your choices and actions day to day. Think of them as lighthouses. "Should I say yes to this project?" "Well, does this align with my three words?"

– Chris Brogan
Why 3 Words
In my mind, the three words form a pyramid that I can lean on. One word doesn't leave me any room, two words, seems unfinished. As if I was going to balance something on them, only to have it fall off. Four words become cumbersome in the way of, "wait, what was that again?" At that point, I'm partially trying to name Santa's reindeer, and who wants to try to do that every day?
MY Three Words from Previous Years
2014: 300. Learn. Focus.
2020: Simplify. Leap. Rhythm (weirdly, there's no blog post for this one – clearly, it is in theme for 2020)
Every year I have an affinity for the words, no matter if it took me a while to find them, or if I just knew exactly what I wanted.
2020 though. Part of me wants a redo of those words, while the other part of me actually used them. For example, when everything closed down in March, I found myself leaping to go live non-stop to connect with people, and help others connect. And 2020 definitely required its own rhythm, each of us finding and following the beat in our own way as each new thing slammed into us.
But rather than take the easy way out and reuse the 2020 words, I found myself in a new place. Just as the world and our industry has evolved and changed, it demands that each of us do the same – whether you're new to the industry, or helping lead it.
How it Works
Every year I go through the same process to define my 3 words. Not once have I deviated from it, even when I don't look at the list. It happened organically and somehow it remains organic and consistent.
Brainstorm a list of words I like and will be okay looking at them every day for next year. Get rid of any words that may begin to annoy you part way through the year. Trust me on this one.
Select keywords from the list and create a mind map for each one. Sometimes words I think are awesome only end up with a few words in the mind map. I get rid of these. Narrowing it down to three words requires them to apply to many different aspects of my life. To help structure my thoughts this year so all my words weren't work-related, I looked at my life from all angles – career, business, physical, mental, spiritual, social, altruistic, etc.
Narrow down selected words
Align with goals/direction/purpose (new)
Finalize list
Define what they mean to me.
Write them down so they're accessible everywhere
Write them daily, I do this to remind myself of what's important, and what is needed for me to reach my business, and personal goals for the year.
My 3 Words for 2021
1. PURPOSE
The word was almost "intentional" but purpose looks right. Not only that, but purpose has so many meanings that I grabbed on to. Because this year is about making decisions with purpose and focusing on what's important. In my neuro-linguistic programing (NLP) training, we asked "for what purpose" when decisions were made, in order to keep us on track. It's a reminder to focus on what serves you and your business. It's also a reminder that takes us back to our "why". What is the purpose of my business? Of working with clients? Of launching the new lab? And all the other new things I have planned this year.
What is my purpose? My purpose is to serve, to help businesses stand out and thrive, to make people's businesses and lives better. To help others shine and be visible.
2. SHINE
Speaking of helping people shine. I love this word, and it's been in the background of my lists for years. It means showing up, being a beacon to help others, AND helping them shine as well.
It also means that you'll be seeing a lot more of me, because this word also relates back to my focus of showing up and doing the hard things. Whether that is launching new services and products, or it is actually focusing on my YouTube channel to share my expertise, or working on the book I've had outlined for a year – it is time for me to shine, just as it is time for you and your business to shine. This is the year we'll do it together.
3. ALOHA
This word took the longest because I kept switching it back and forth with Joy. But it came down to the fact that joy is for me – I want to do more of what makes me joyful in life. But aloha, and the aloha spirit is for us – for you and for me.
I've paddled outrigger canoes for years, and part of being involved in outrigger canoe paddling is the culture of the Hawaiian people. That is where this comes from. Whether we were gathered around listening to elders "talk story", or paddling in canoes in the middle of the ocean, the spirit of aloha is everywhere.
The literal meaning of aloha is "the presence of breath" or "the breath of life." It comes from "Alo," meaning presence, front and face, and "ha," meaning breath. Aloha is a way of living and treating each other with love and respect.
The University of Hawaii defines Aloha as:
"Aloha" is more than a word of greeting or farewell or a salutation. "Aloha" means mutual regard and affection and extends warmth in caring with
no obligation in return.

"Aloha" is the essence of relationships in which each person is important to every other person for collective existence.

"Aloha to learn what is not said, to see what cannot be seen and to know the unknowable." Queen Lili'uokalani

http://uhcc.hawaii.edu/aloha/liveAloha.php
As we look out at 2021 and all its possibilities, we could all use more kindness, mutual regard, and caring with no obligation of it to return. Whether it is in business, or in your personal life, we could all use more aloha.
Those are my 3 Words for 2021.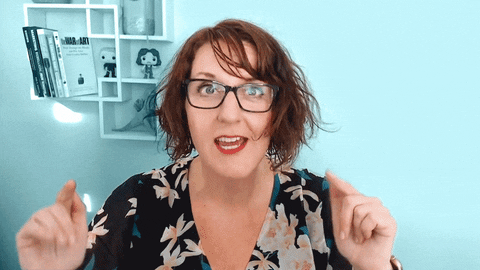 And while we're tiptoeing into 2021 with the vaccine on the horizon and new possibilities for each of us, I can't wait to see you shine with purpose and intention.